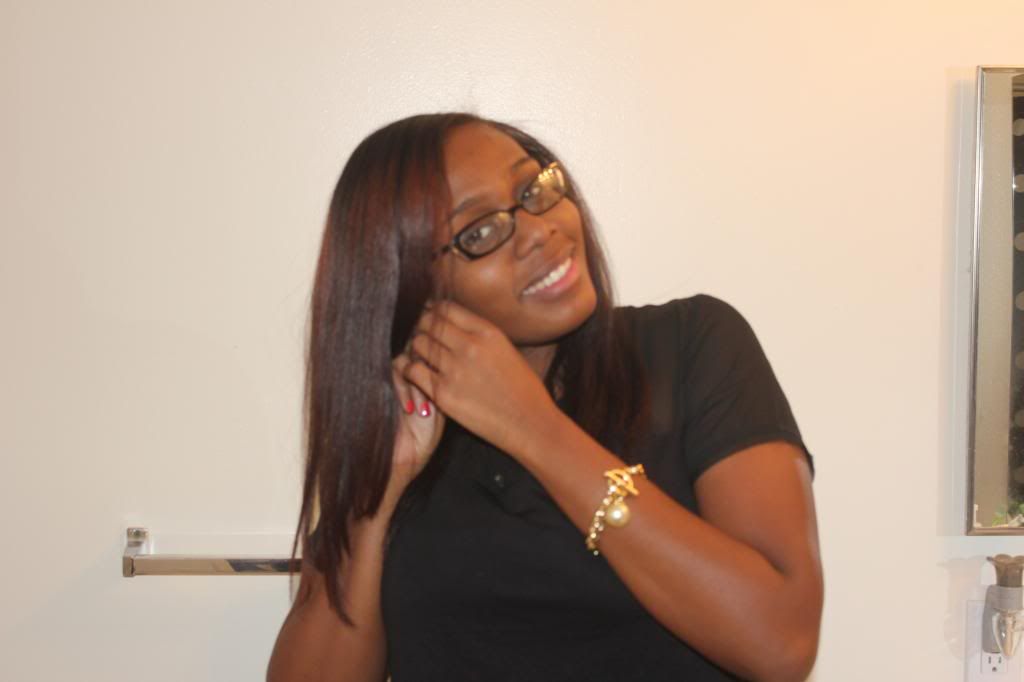 Straight hair or Curly hair? I choose curls! But for the 3-4 times a year that I have my hair trimmed and do my length checks, I visit the hair salon to have my hair straightened.
I usually try to make my straight hair last long so that I do not feel like it has gone to waste. Here are some ways in which I make sure that my hair stays straight for at least two weeks:
1. Use a minimum amount of products: One thing I hate is having my soft, flowing, bouncy straight hair become a stiff mess because of an overuse of products. I avoid this by making sure that I avoid being heavy handed with the products I use. My hair becomes weighed down easily when it is straight. I make sure that I use a dime sized amount of a light-weight product (such as coconut oil) and only use it when needed.
2. Protect from moisture: I'm only able to achieve straight hair that lasts long in the cooler months. But I have to be cautious of taking long hot steamy showers because my hair will revert quickly. Using a shower cap is not enough for me. I have to make sure that my hair is either wrapped or pin curled with a scarf wrapped tightly (but not too tightly) around my head while taking a shower. This helps to preserve my natural hair without having to deal with puffy edges or frizzy hair afterward.
3. Bed time!: Straight hair is not the time for me to be lazy. I might be able to break the natural hair commandments and go to sleep on my cotton pillowcase without a scarf or bonnet. But I absolutely cannot do this when my hair is straight. I make sure that I either wrap my hair or pin curl it each and every night (and/or naptime ;). This helps to maintain my style and also helps me to avoid drying out my hair on the unforgivable cotton pillowcase.
Good luck to all my straight haired naturals (whether temporary or permanent)! Hopefully these tips help!