As the last hours of 2012 are winding down, I leave you with a final post of the year: Elle's Year In Review.
This year has been a year of struggles and successes when it came to my natural hair. I have stepped outside of my comfort zone and tried new hair styles. Some I liked. Some I absolutely hated and will never try again. Some of the hair styles that I have tried have become staples for me. Some I have perfected and others I am still working on. Hairstyles like buns have become a go-to hair style on my bad hair days. I have gone through trial, error, (error, error...lol) and finally success with my wash n' gos.
I have tried new products and found several that I love! (Tresemme Naturals, Miss Jessie's Pillow Soft Curls, and Shea Butter Miracle Bouncy Curls Pudding.) I have ditched my eco-styler gel (which used to be a staple for me).
I have even started to post Natural Hair videos on YouTube. (Say Whaaat?)
And last but not least: I have finally become more comfortable than ever with my natural hair. I have reached goals that I never thought were possible. And I'm truly and utterly excited about what 2013 will bring!
I want to thank all of my followers and visitors for coming to my blog! You are all truly an inspiration and motivation for me to continue to share my hair journey with you all! I hope that you enjoyed my posts this year and I also hope that you will continue to stick around for my natural hair journey of 2013.
Finally, I leave you with my end of the year length check (Pictures ranging from June 2012-December 2012). I seem to be gaining about 1.5-2 inches of hair every three months. I predict that I will be 12" by the end of January, finally at the bottom of bsl and approaching mid-back-length.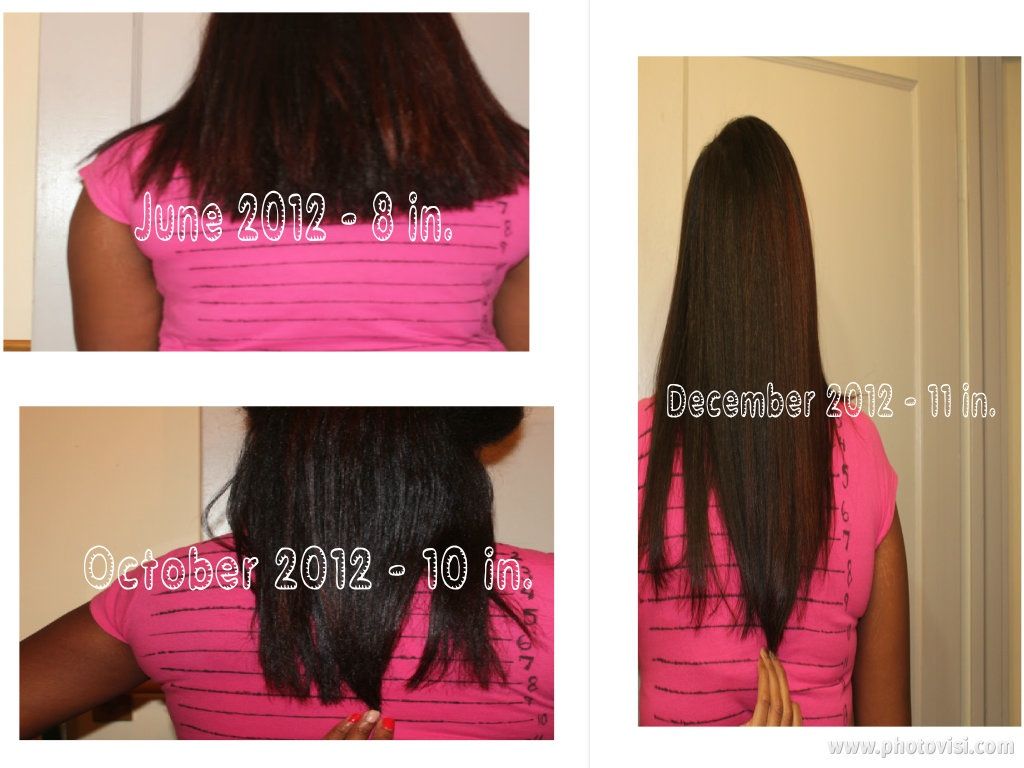 Cheers to the end of 2012 and an even more successful 2013!